Akela's World Awesomeness
Written by Pack155 on August 1, 2016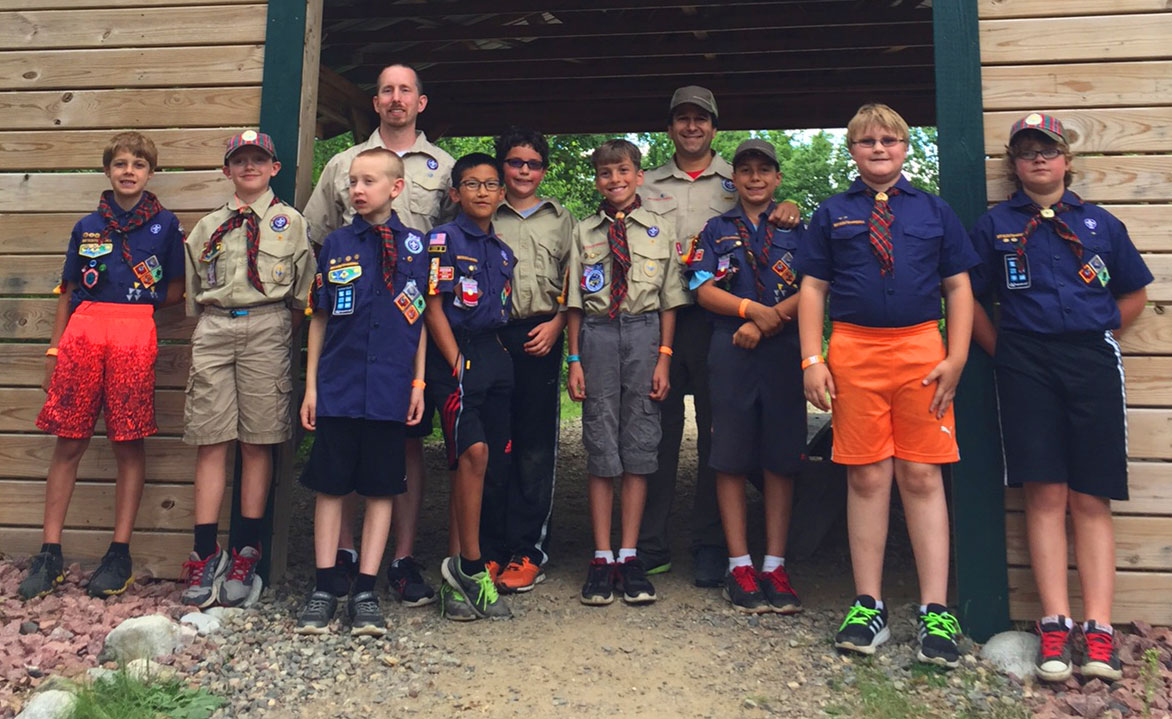 The Webelos II scouts from the Black Cat Patrol and the Raven Patrol just returned from their adventures at "Akela's World" in Rhinelander. What an awesome experience for the boys! Hard to pick their favorite activity…
From a cool woods BMX course, to great games of Capture the Flag, the intense sling-shot launching of tennis balls, various shooting sports, climbing, chuckin' rocks at metal targets, and the crazy chaotic Sponge Fight with parents and leaders … you can see why its hard to pick just one! Oh, and of course, the slushees were delicious always, especially the special flavor of the day that included a "Nerd Roll" right in the slushee! The boys also helped with the flag raising ceremony on Sunday morning (see photos below).
The staff at Akela's World did a fantastic job following through on their "It's About Time!" theme with all sorts of time travel-related skits and characters, including "Marty McDrive" and "Doc Beard" and their time machine.
It was a great time at a beautiful camp and future Pack 155 Webelos are highly encouraged to consider Akela's World for their multi-night Resident Camp experience.