Big Night for Pack 155
Written by Pack155 on May 17, 2016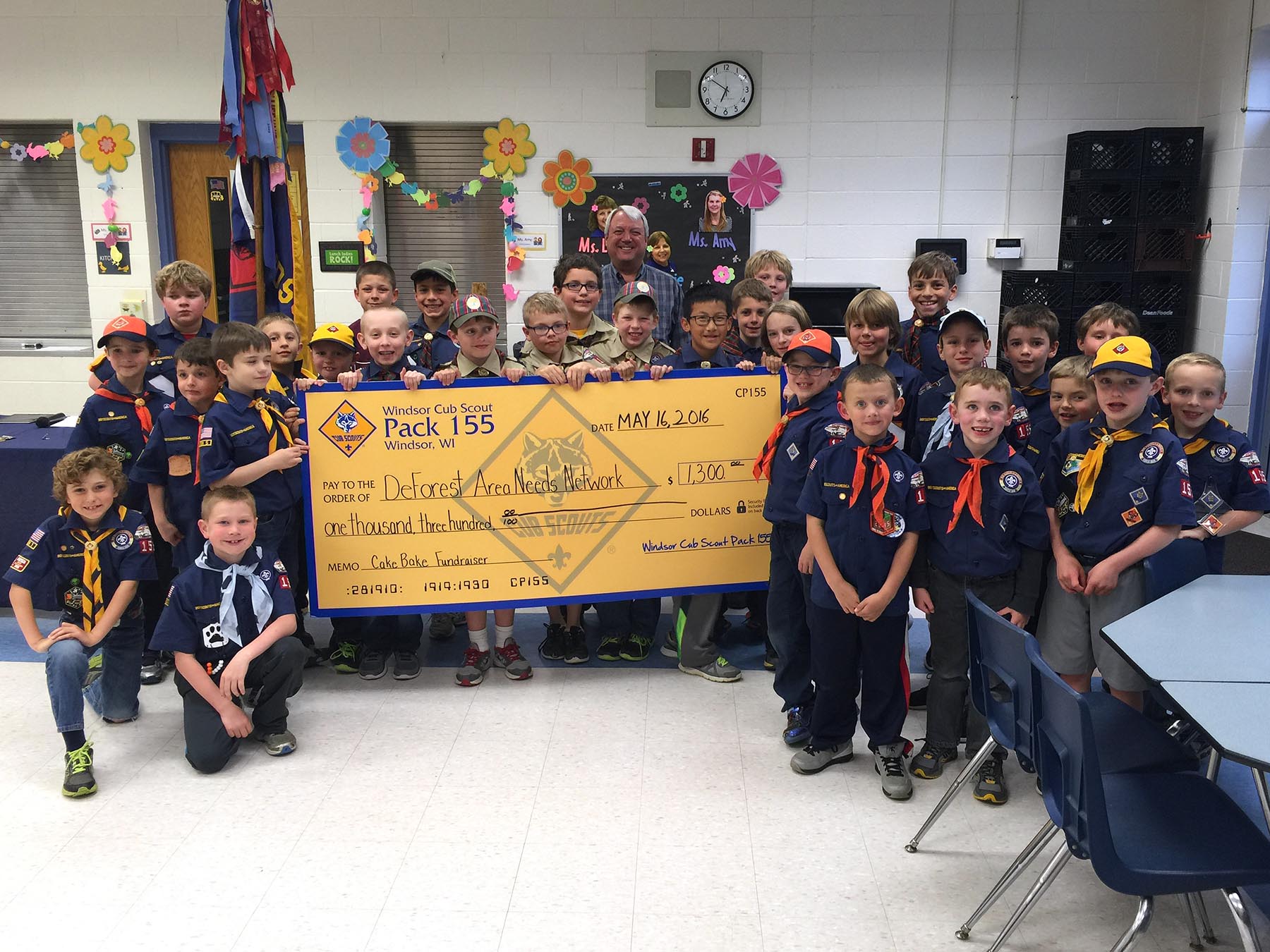 It was sort of like the Pack's Oscar Night where scouts were recognized for all their hard work and good deeds over the past scout year.
The May Pack Meeting saw advancements to Wolf, Bear, Webelos, and Arrow of Light scouts for Pack 155 scouts. Great job guys! Photos are below.
And, just as importantly, the Pack presented DeForest Area Needs Network (DANN) Treasurer Bob Blankenhagen with a check for $1,300. The money was raised by scouts and families at our cake auction in February. Pretty amazing total and a very proud moment for everyone involved.
Keep up the good work, Pack 155!