Raven Patrol Visits the Fire Station
Written by Pack155 on April 5, 2016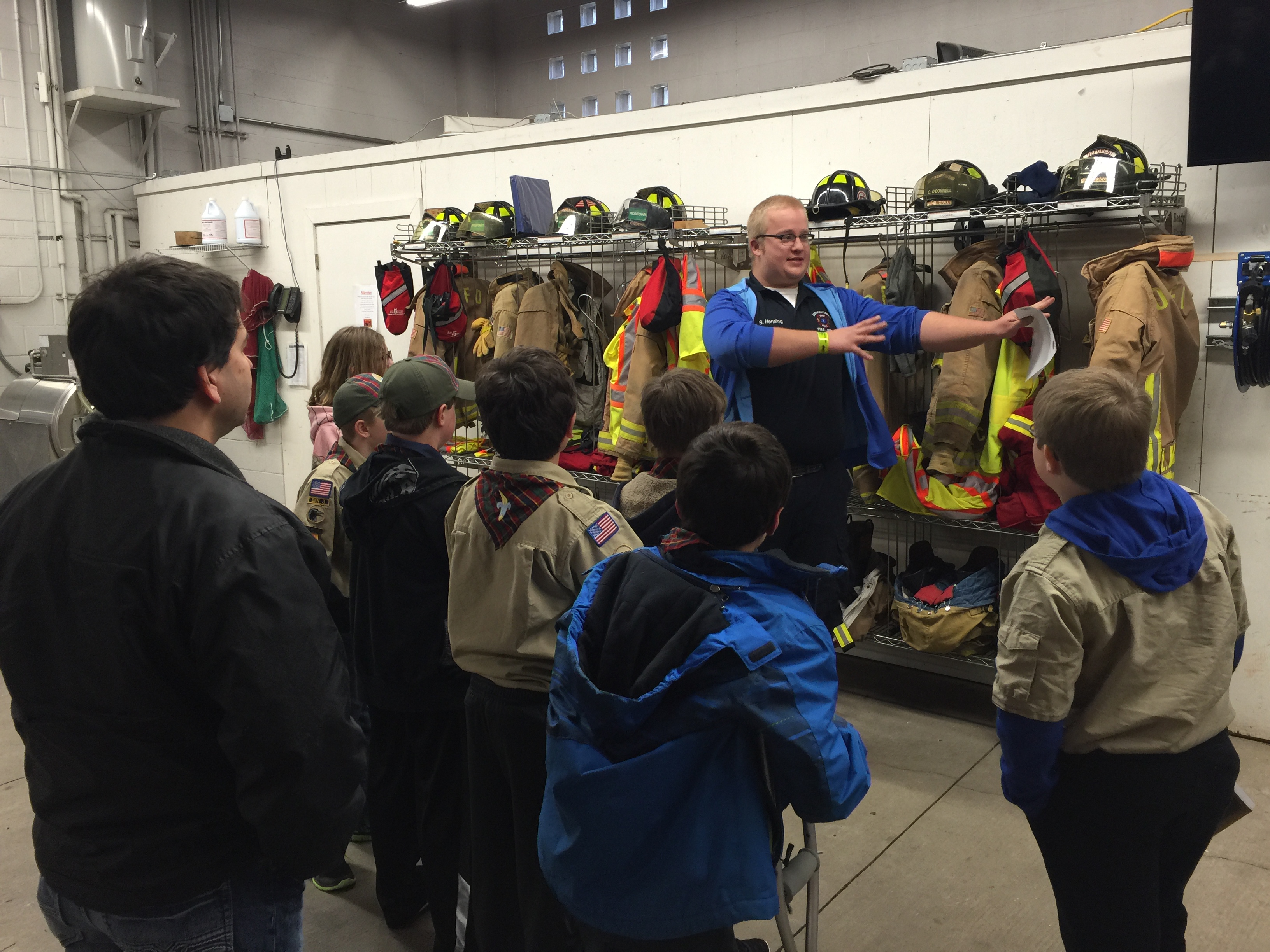 Scouts from the Webelos Raven Patrol toured the DeForest Fire Station and learned all about how the fire station operates.
The scouts were given a tour of the facility and the fire and EMS equipment used by firefighters and EMTs in emergency situations. During the tour the scouts witnessed how quickly things can change as an ambulance needed to leave the station to respond to a 9-1-1 call.
A huge thank you goes out to the three firefighters who led the tour and gave the boys an informative and memorable experience. They even let the boys "suit up" in their gear. Very cool! Thank you to firefighters Houghton, Sergenian, and Henning… great job!
If you are interested in having your den tour the fire station, visit the DeForest Area Fire & EMS website at deforestfire.com.