Scouts Help with Toys for Tots
Written by Pack155 on December 16, 2015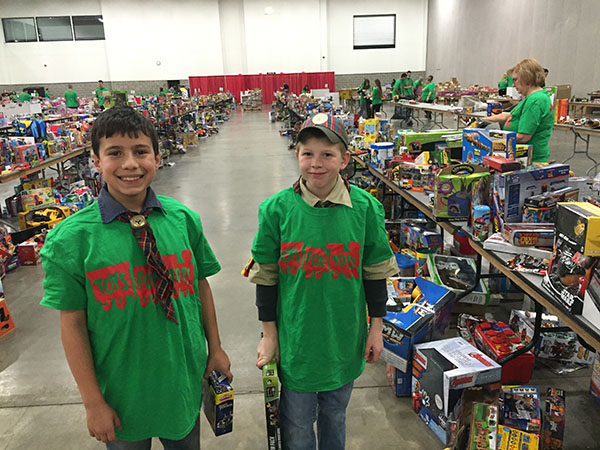 Some of Pack 155's scouts were "Santa's" little helpers, or at least the Marines' little helpers.
Scouts and parents volunteered for the annual program put on by the Marines. Den 6 co-leader David Williams helped organize the effort. The boys helped out at the expansive Alliant Energy Center.
The aisles are categorized by age and gender, then stuffed animals and sporty items, and finally stocking stuffers. Pack 155 helped restock the tables. Other volunteers come through and "pick and pack" orders for waiting families.
It was a great opportunity to teach the boys about giving. If you haven't volunteered for Toys for Tots, it's quite the operation! The pictures below really don't do it justice. Thank you Marines!
Well done boys (and parents), and Merry Christmas to all…