Reserve Badger Men's Hockey Tickets
Written by Pack155 on November 16, 2015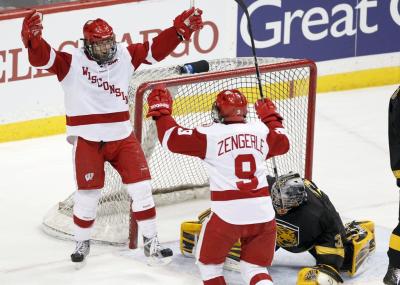 EXTENDED DEADLINE! Order by January 2
Hey, the Pack is supporting Badger Men's Hockey again this year. You and your son can be part of the fun when the Badgers take on Big Ten rivals Michigan State at the Kohl Center on Saturday, February 20, 2016 at 8pm.
To reserve tickets for the game, just click below. After you submit your ticket request you can pay for them online with your credit card using our secure PayPal credit card payment option.
You can also pay with a check. In either case, your ticket reservations and payment are due by the Pack Bowling on January 2, 2016.
GO BADGERS!