Real Live Cavemen
Written by Pack155 on October 25, 2015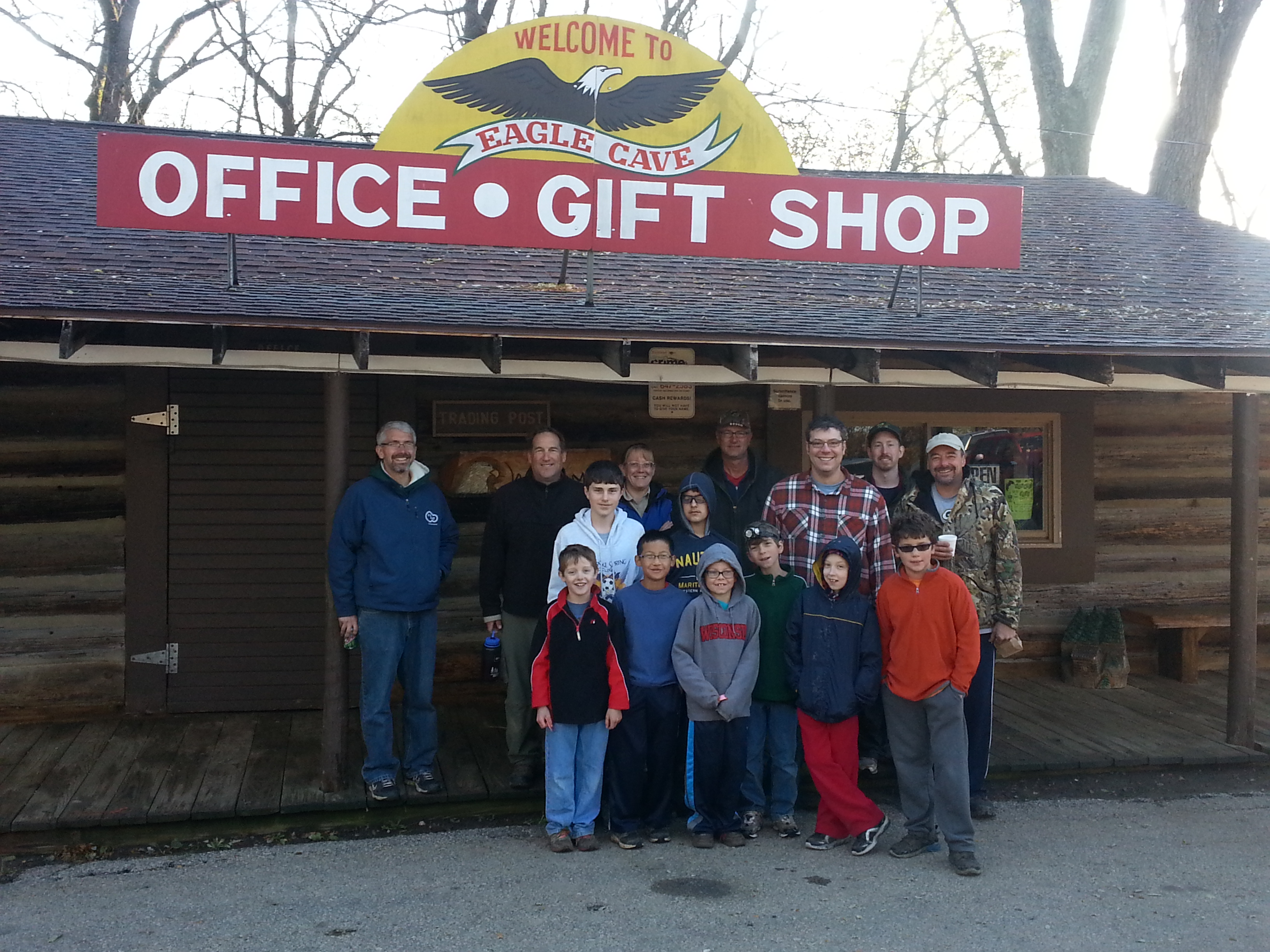 Pack 155 Webelos joined Troop 155 Boy Scouts in becoming cavemen for a weekend. The scouts and their parents explored four levels of Eagle Cave in Blue River, WI, near Richland Center.
Besides learning about the cave and plenty of hands on exploration, they also had a blast playing miniature golf and games in the game room. The best part? The cavemen actually slept in the cave! How cool is that?!
So, the next time you see a Pack 155 Webelos scout, you're likely looking at a caveman.