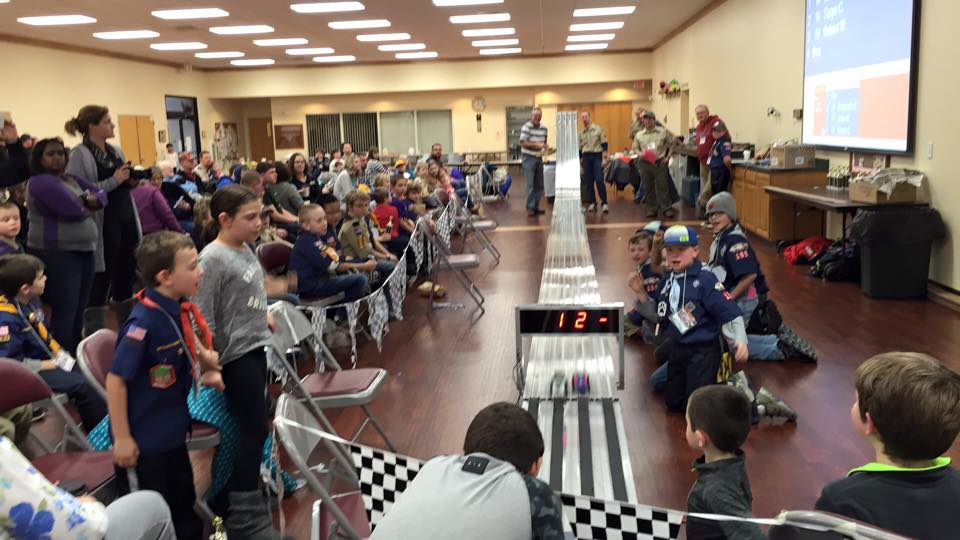 When:
January 20, 2018 @ 9:00 am – 12:00 pm
2018-01-20T09:00:00-06:00
2018-01-20T12:00:00-06:00
Where:
Windsor Elementary Cafeteria

This year's Pinewood Derby is Saturday, January 20, 2018, at the Windsor Elementary Cafeteria. Registration begins at 9:00am (see Derby Info for more information), with racing beginning at 10:00am.
A few years ago we adjusted our rules to better align with the Yahara District rules. Most of the rules are the same as they always have been, but please review our rules by clicking below. A few highlights of more recent rules changes: wheels may be lightly polished or sanded; and, no object may be placed between the axle head and the wheel — or between the wheel and the car body (no washers, bearings, bushings, sleeves, etc.).