A BIG Night for Pack 155
Written by Pack155 on December 21, 2016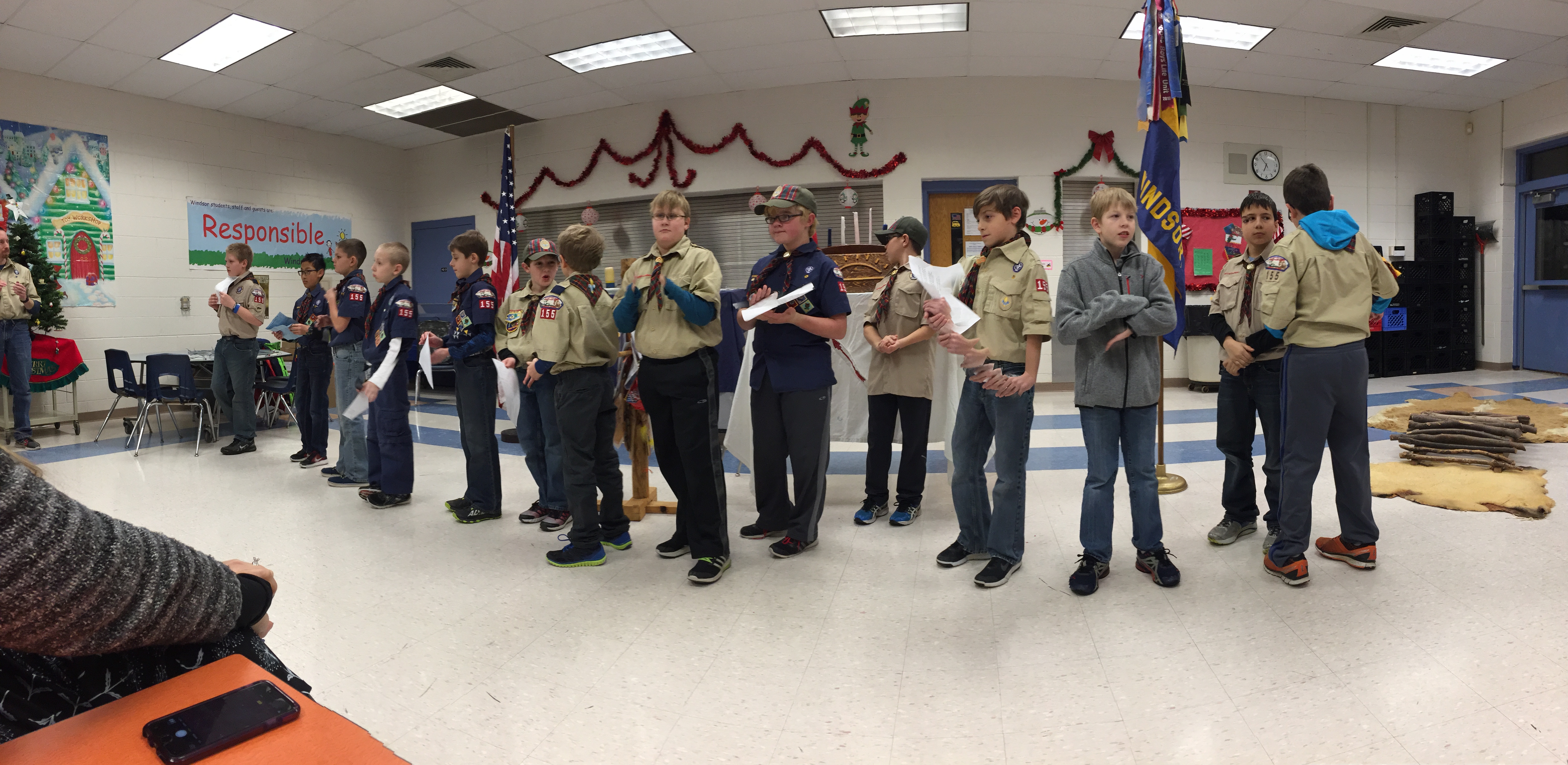 Wow, there was a LOT going on at the December Pack Meeting — highlighted by the families and friends who gathered to see our Webelos II scouts earn their Arrow of Light awards and cross over into Boy Scouts. Check out a few pictures below and view them all in hi-res or download them as you like on the Pack's Flickr Photostream.
But while the Arrow of Light ceremony was the headliner, there were other big things that went down at the meeting as well. The Pack also witnessed the changing of the guard, so to speak, as outgoing Cubmaster Tony Veroeven ceremoniously tore the cubmaster badge from his uniform sleeve and handed it to new Cubmaster Kevin Cherek, starting a cool new tradition for Pack 155.
And lastly, there was the hilarious tradition of the scout-made ornament pass and the reading of the Wright Family Christmas… "LEFT! No, RIGHT! RIGHT!… wait… I meant LEFT!!…"
So much to be proud of and so much to be thankful for this Christmas season. Congratulations to all of our Arrow of Light recipients and we wish you all the best in your future endeavors, you've left a host of fantastic memories with Pack 155. And to the rest of the Pack, get ready for some WINTER EVENTS fun and an exciting 2017 as you carry on the tradition and march on toward earning YOUR Arrow of Light!